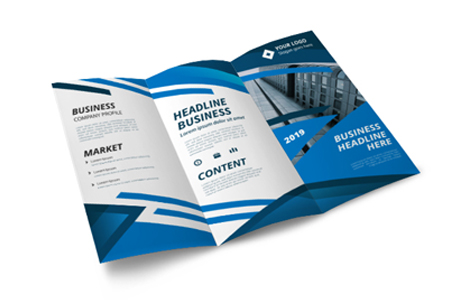 Brochures & Letter Heads
In a technology-driven world, more companies are using brochures. Why? Brochures send the subtle message that your business is professional, reliable, and committed to quality. If you're considering using brochures in your marketing plan, take notice of the following benefits as well. Compared with some online marketing options, brochures are a low-cost marketing plan. Plus, most professional print shops will work with you to design and produce sleek brochures that fit your budget. Brochures also decrease in price if you buy in bulk. Brochures are easy to distribute and cost effective. They build trust and hold lots of information. Very important it personalizes your business.
Letterhead is a great advertising tool. Think about it. Your company letterhead contains the company name, logo, contact information, and generally your website address. This allows you to give people the chance to further investigate your business when they want to do so.
One of the letterhead benefits that is often forgotten about, is the legality that is added to the document. This helps by allowing you to use the document later on, if needed, for court proceedings or other legal purposes. The document can show your proof of communication or other information you need to provide. It also helps to distinguish between the original and copies that are created.
Sometimes having letterhead can be the difference between you and your competition. For instance, you receive two letters from rival companies that want your business. One is on a plain piece of paper and the other one is on professional letterhead. Which one are you more likely to look at? The letter that stood out to you or another random looking piece of paper.